Description
Mazda MX5 NC Alternator Relocation Kit
(NON AC CARS ONLY)
This enabled you to move the alternator to the inlet side to help free up room for  turbo installs and to help clean up the engine bay. This also removes the OEM tensioner & idler pulley.
Standard Kit
Tensioner + Bolt
6PK Belt
Bolts for alternator
Standard Kit + Alternator
Same as above but you have a brand new alternator included.
Alternator are from Mazda 3 & Mazda 6. You need a three pin version which is PnP with the MX5 NC connector, the part numbers I have found that work 100% are;
Mazda 3 part number: A3TJ1091 110A
Mazda 6 part number: A3TG1391A 90A
(Please bare in mind for LHD cars you are required to take some metal off the alternator to clear the steering arm)
Currently UK & Europe shipping, If outside the EU please get in touch for a quote.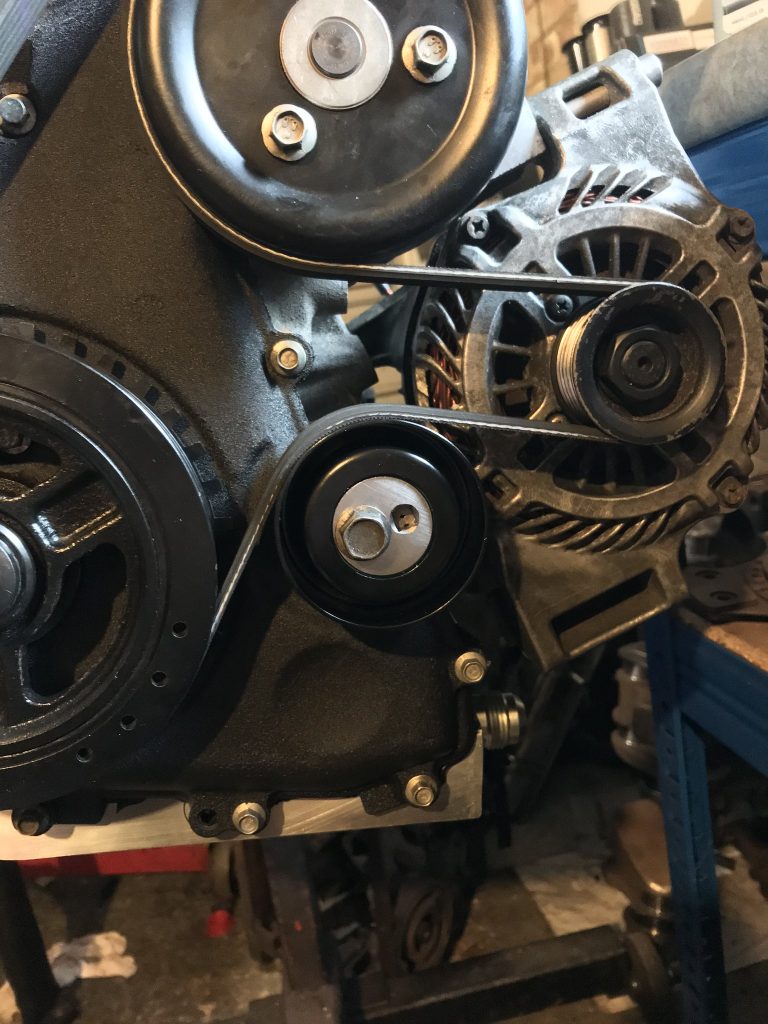 Additional information
| | |
| --- | --- |
| Options | Standard Kit, Standard Kit + Alternator |