Description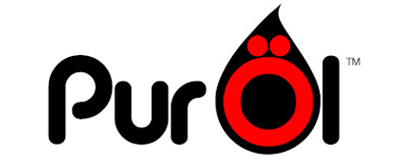 Derived from 100% synthetic base stocks.  PurÖl Elite Series lubricants are scientifically developed for maximum efficiency, horsepower and torque gains.
Recommended for use in daily driving, racing, off-road, and/or modified street engines, where a SAE 5w-40 or 10w-40 is specified.
PurÖl Elite Series contains 1730ppm of zinc vs. 800-900ppm on some of the competitors brands out there. This offers significant protection advantages. In addition, PurÖl has superior base stocks originating from Group IV and Group V base stocks. A majority of the competition uses an older, inferior Group III Base stock. The proprietary additive package of PurÖl also provides amazing power, protection, cooling and economy advantages developed for our Aerospace clients.
PurOl Elite Synthetic 10w-40
Size: 1 Quart
Colour: Clean amber
| | |
| --- | --- |
| Viscosity @ 100 degrees Celsius (212 degrees Fahrenheit): | 15.0 cSt |
| Viscosity @ 40 degrees Celsius (104 degrees Fahrenheit): | 164.0 cSt |
| Viscosity index: | 164 |
| Density at 15 degrees Celsius (59 degrees Fahrenheit): | 0.860 |
| Flash point: | 222 degrees Celsius (431.6 degrees Fahrenheit) |
| Pour point: | -40 degrees Celsius (-40 degrees Fahrenheit) |
| Zinc (ppm): | 1730 |
| Phosphorus (ppm): | 1565 |
Additional information
| | |
| --- | --- |
| Options | 1 Quart, 5 Quarts |